Welcome
Welcome to The Learning Pathway.

Join me on my journey to discover the mechanics of learning through the perspective of a mechanic - an automotive mechanic.

Drive the Pathway
What if we focused on our learning skills as we do our hobbies and jobs?

What if we could get on the road to becoming an expert learner?


Pathway Sponsors

Posts Tagged 'Rsquo'
Tuesday, February 16, 2010 @
12:02 PM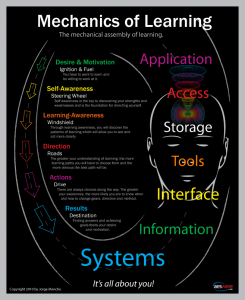 Feb. 25, 2010 (work in progress)
There seems to be limitless ways to look at the dynamics of learning. From my mechanic's perspective, I want to understand the mechanism and the primary process that it is all based on. Fundamentally, it seems to be a system of transferring information from the outside to the inside (of the learner). Then, from the inside back out again.
Thursday, February 11, 2010 @
04:02 PM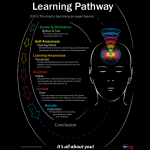 Feb. 11, 2010
The Journey to the Learning Pathway
Most of my seminars are exercise based, especially the Wiring Diagram Color-Coding class. Often, while performing the exercises, I noticed something interesting about those that are having difficulties with the diagrams. More often than not, the difficulties are not the result of a lack of knowledge about circuits and diagrams. Instead, it's a lack of knowledge regarding the techniques of dealing with them. In other words, it's like seeing the diagram as a bag full of parts and not knowing how they fit together.